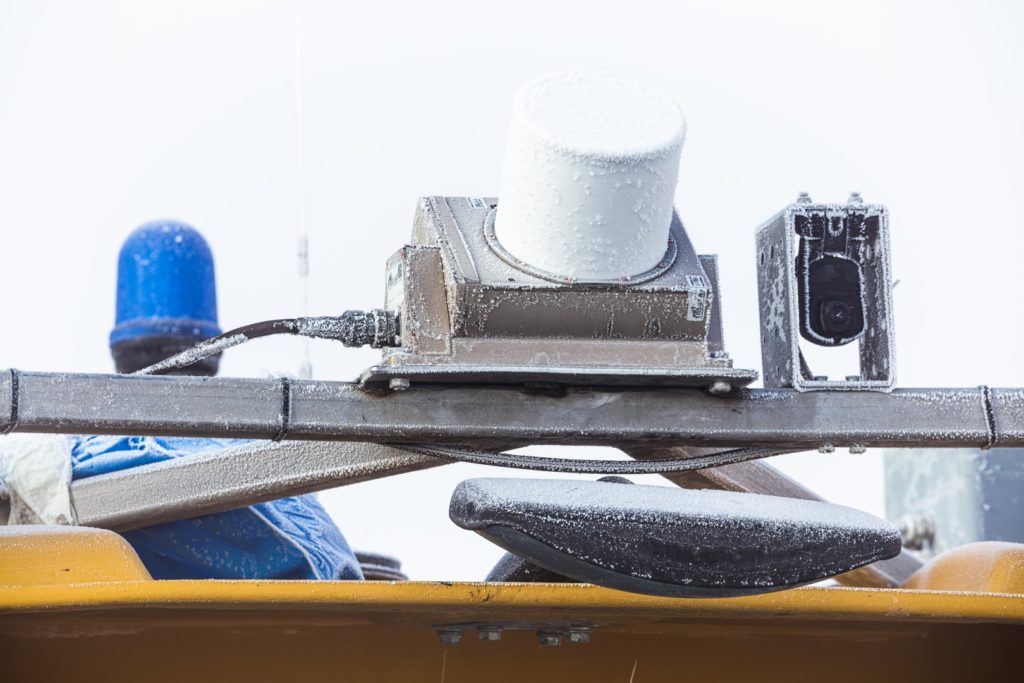 robust radar technology
The automation system's perception is based on indurad's unique 360° radar technology scanning with up to 50 revolutions per second. The sensors are designed for the harsh mining environment and do not compromise on point cloud imaging unlike low-cost automotive radar sensors that rely on inaccurate digital beam forming, patch antennas, and integrated MMIC chipsets. The machine's surroundings are scanned with high accuracy (sub-millimeter ranging accuracy) while being largely unaffected by environmental influences such as dust, rain, fog, or snow. Radar is the only technology that maintains its high OEE in even the harshest mining environments.
Scanning Dynamic Radar (2D)
A long wavelength permits radar to travel through dust particle concentrations
Laser has a shorter wavelength and tends to be scattered back by dust particles
Scanning Dynamic Radar (3D)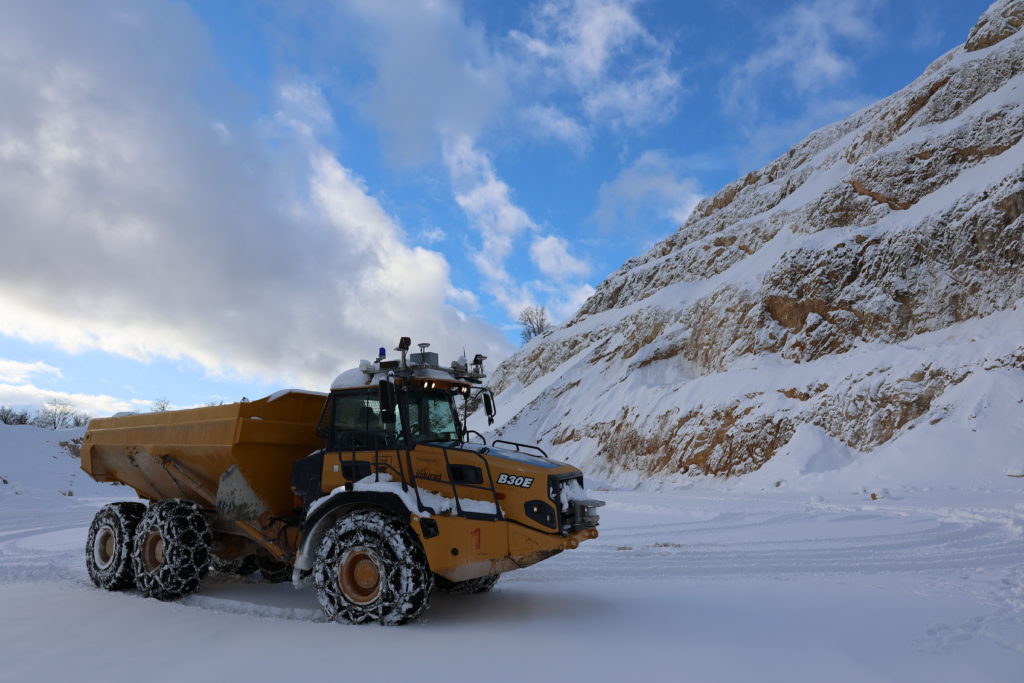 key features
The automation system offers true autonomy along optimal paths and is therefore capable of reacting dynamically to changing mine site environments. It actively avoids collisions, even with smaller debris, through both its dynamically updated environmental map and its unique perception system. Safety and productivity are maximized through its robust multi-sensor positioning and sophisticated control of complex vehicle kinematics like those of articulated machines. The accuracy enables maneuverability into narrow crusher entries or roadway sections at high velocities.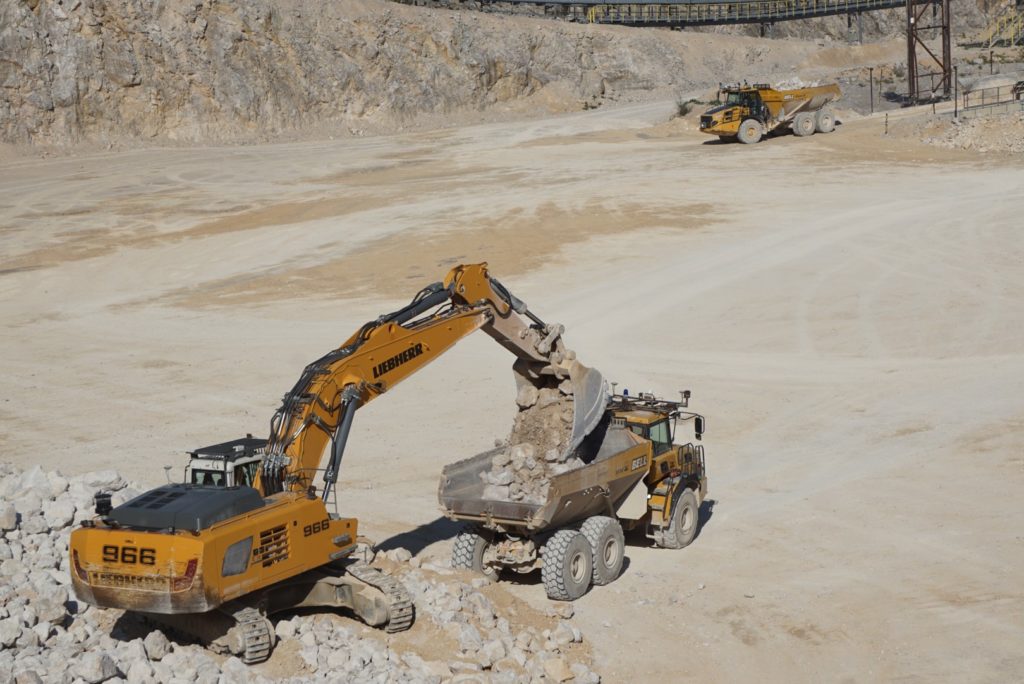 open interfaces
Our OEM-agnostic solution features flexible design and open interfacing that enables simple integration into existing mine environments with mixed fleets.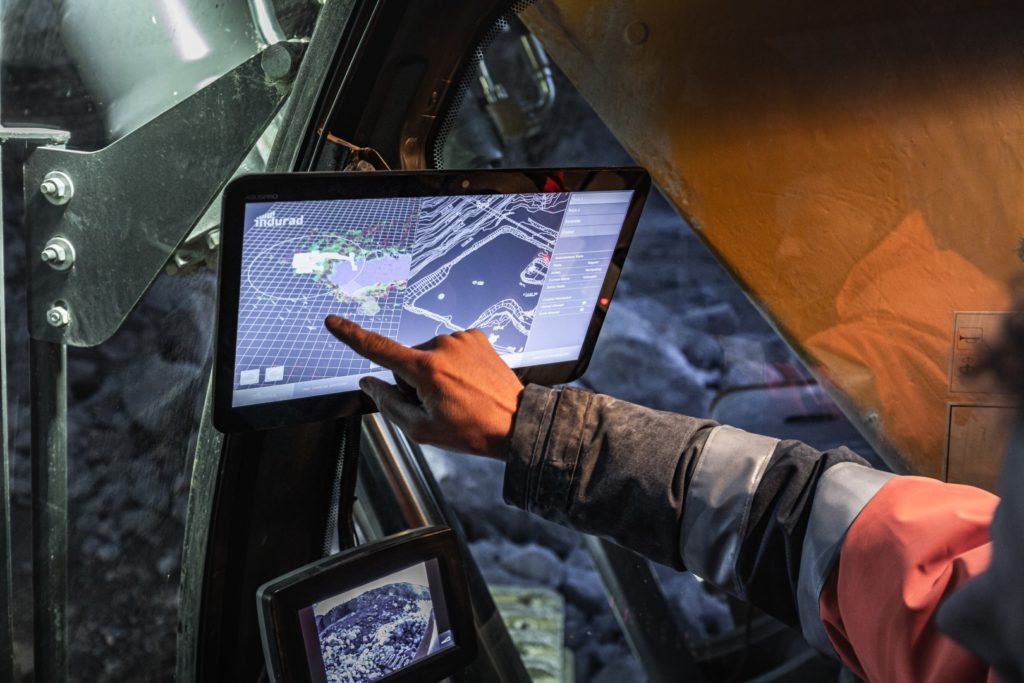 orchestration
Designed with smaller fleets in mind, the system operates by allowing the excavator or shovel operator to direct the fleet from a touch panel. Therefore, further supervision is not required and time losses are minimized.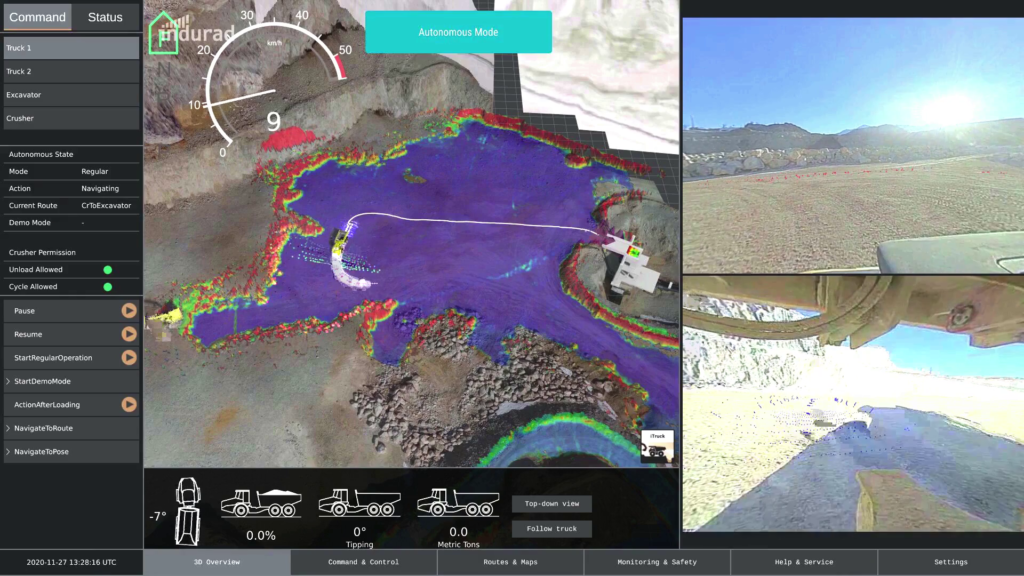 supervision
The AHS may be configured and supervised through an intuitive user interface with advanced graphics for map and route design, machine monitoring, safety system status, and service features. The user interface displays a real-time 2D and 3D visualization of the entire loading, haulage, and crushing processes.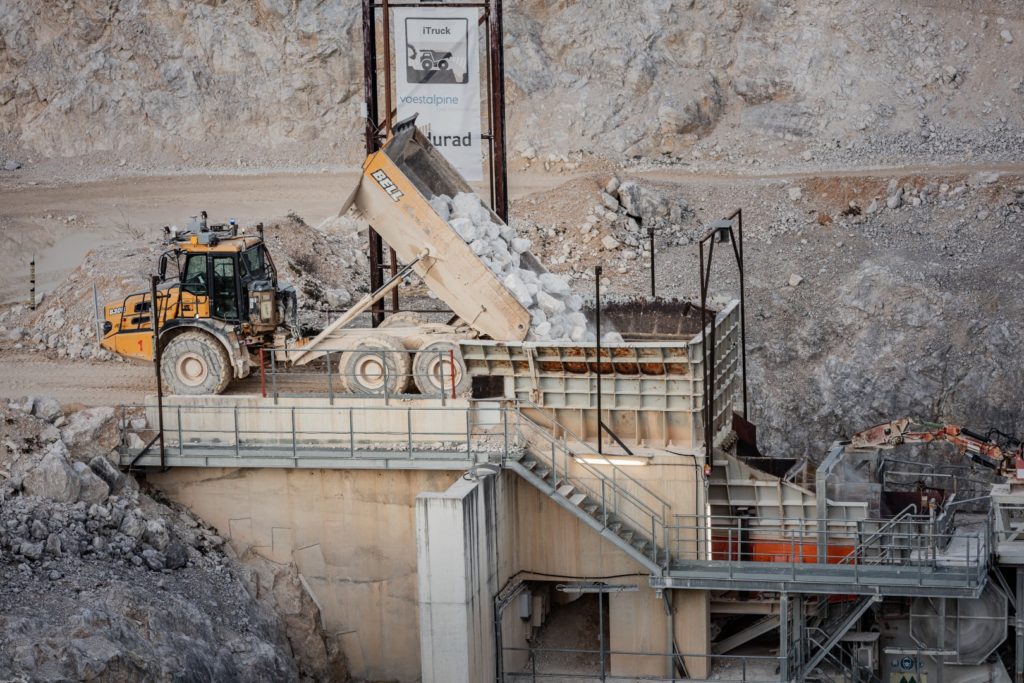 process optimization
Our deep understanding of process bottlenecks has driven integration of shovels and crushers into the complete AHS solution. By integrating the haulage system with indurad's iCrusher solution, the AHS can optimize ROM, increasing a mine's throughput capacity and as a result its output.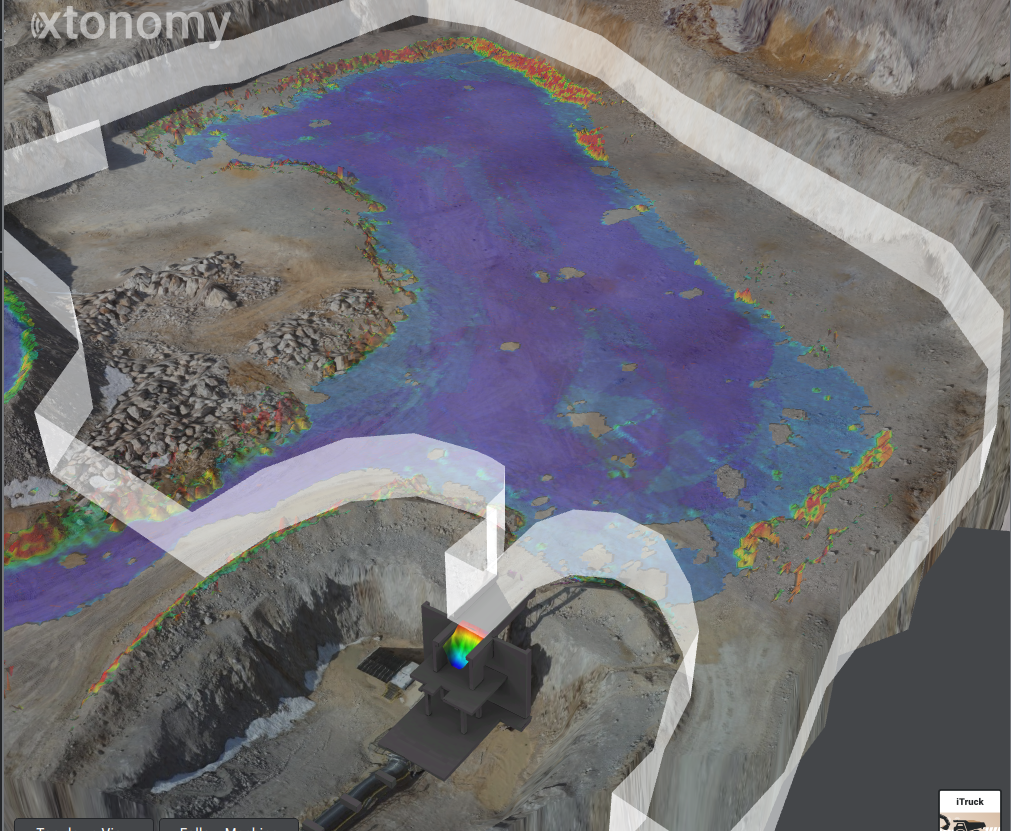 safety systems
Several safety systems ensure zero harm and reliable operation of the autonomous haulage system. Besides internal system monitoring we use different safety layers such as geo-fences and wireless e-stop systems for personnel. A mode selector guarantees that personnel feels safe working with the autonomous machine, e.g. during maintenance.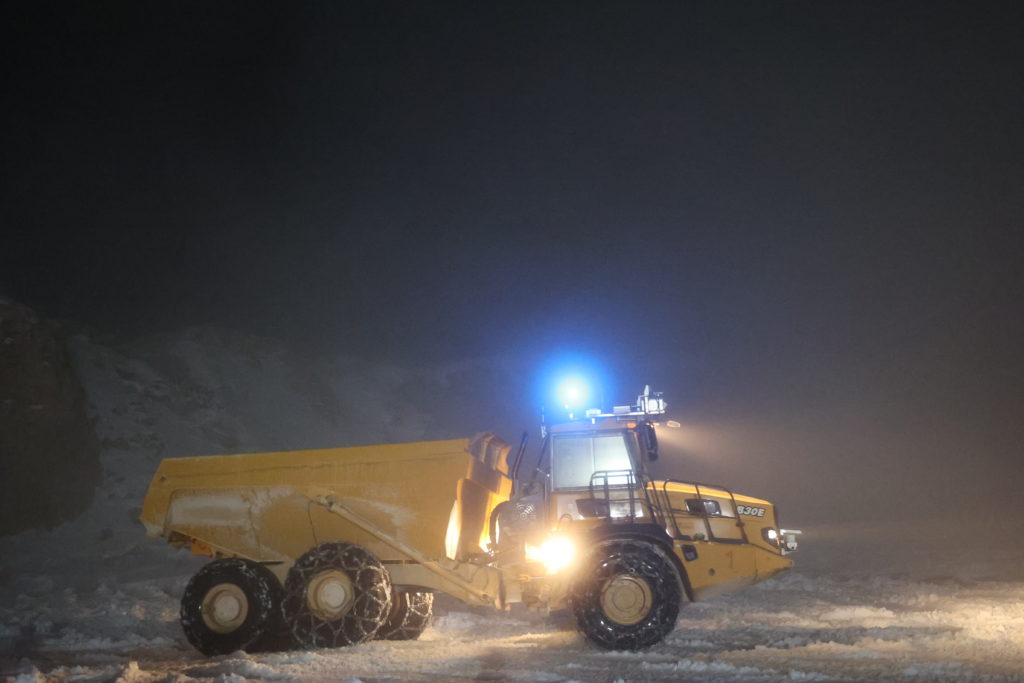 standards compliance
The AHS encompasses a holistic safety concept and fully complies with ISO 17757:2019 for autonomous and semi-autonomous machine system safety. To fulfill its objective of simplicity and flexibility, it already meets the criteria of the upcoming standards for autonomous system and fleet management system interoperability. The system incorporates a universal Drive-By-Wire communication interface based on ISO 23725.