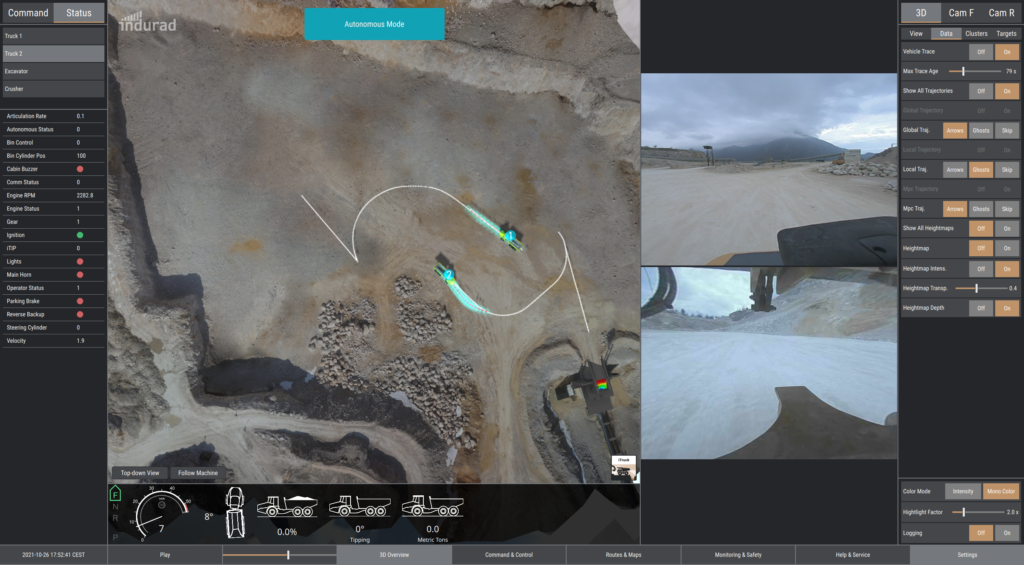 Autonomy
Our Autonomous Haulage Systems (AHS) for mining and industrial applications features an OEM-agnostic and interoperable platform for true autonomy offering robust radar-only perception for GNSS-denied and rough environments.
Our technology increases operator safety, machine availability and performance while reducing costs per ton.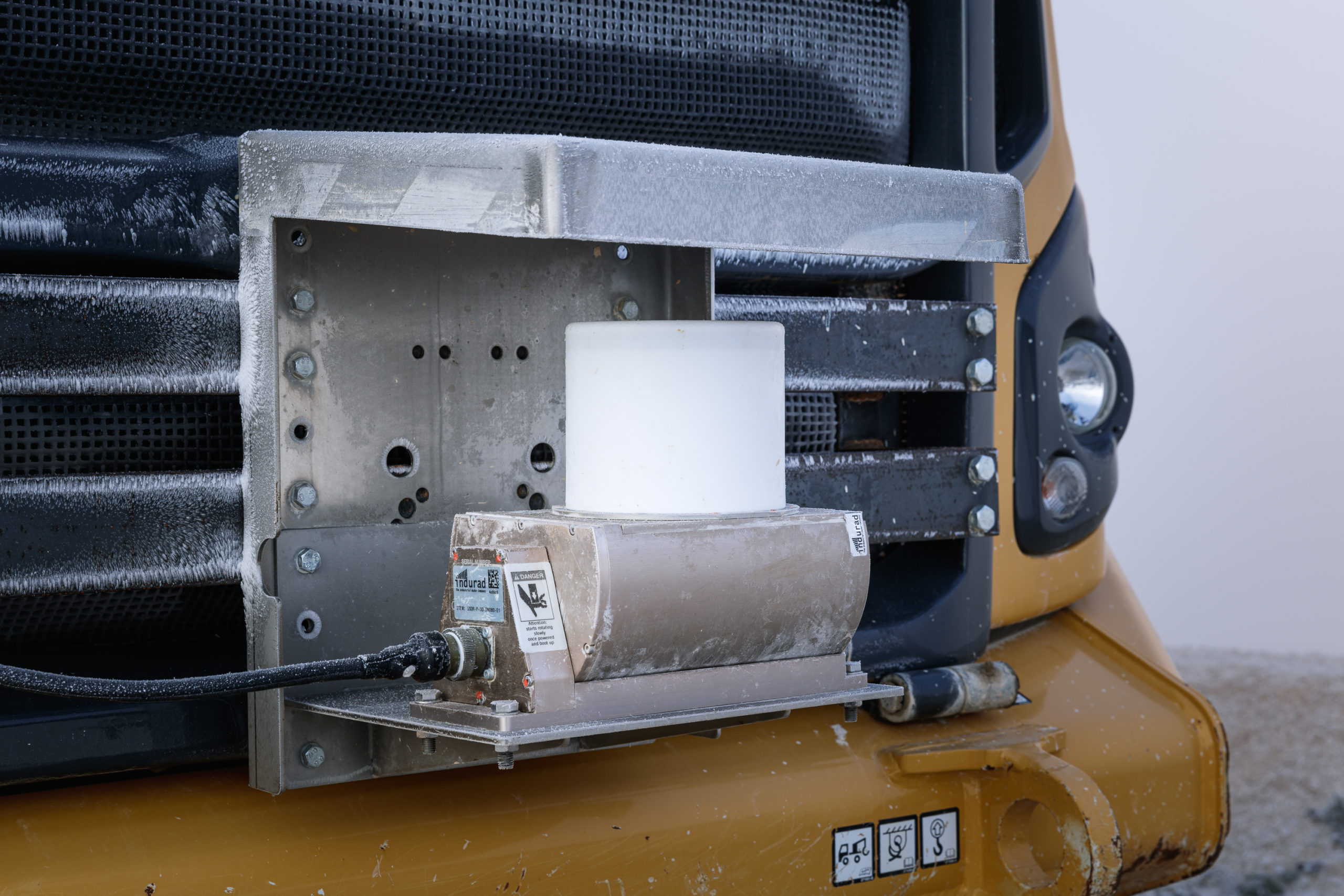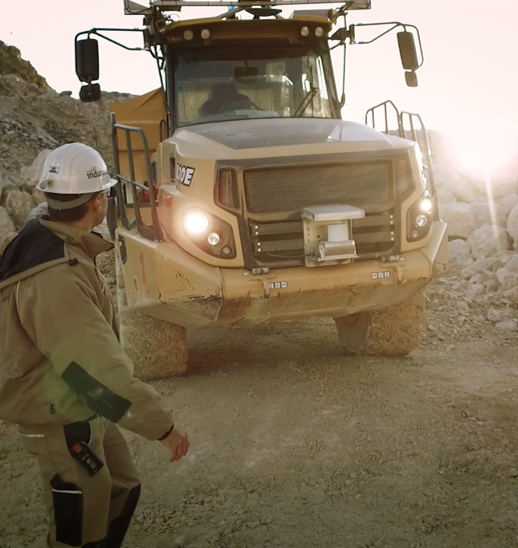 safety
Elimination of exposure of machine operators to danger
Elimination of possible collisions with personnel and objects
Reduction of machine damage by precision control
Reduction of machine damage by improved driving characteristics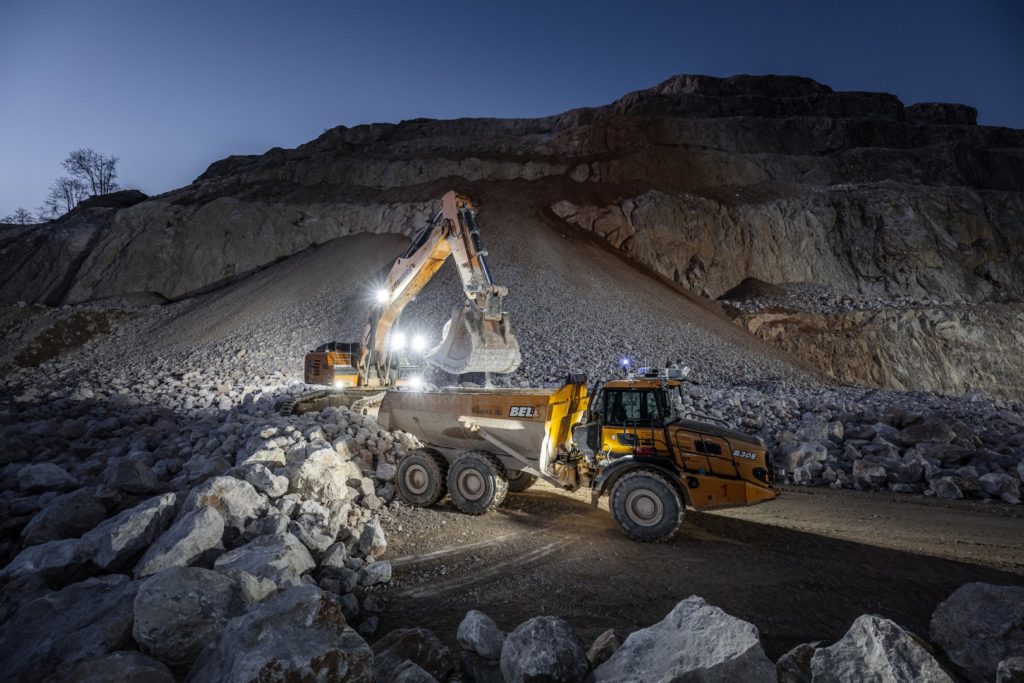 Overall Equipment Efficiency (OEE)
availability
Highest system availability in all weather conditions due to unique radar perception
Reduction of machine damage (collisions, speeding, etc.)ine damage by improved driving characteristics
utilization
Increase efficient use of time per shift (quick shift change, short blasting delays)
Not dependent on operator attendance
Less downtime (breaks, etc.)
performance
Operates optimally within safety limits
No time-losses (spotting, driving behaviors, real-time information)
Optimal paths
No idle time at dispatch
Optimized ROM through fully integrated iCrusher solution
quality
Consistent and plannable performance (time-independent)
Increased MTBF by optimized machine operation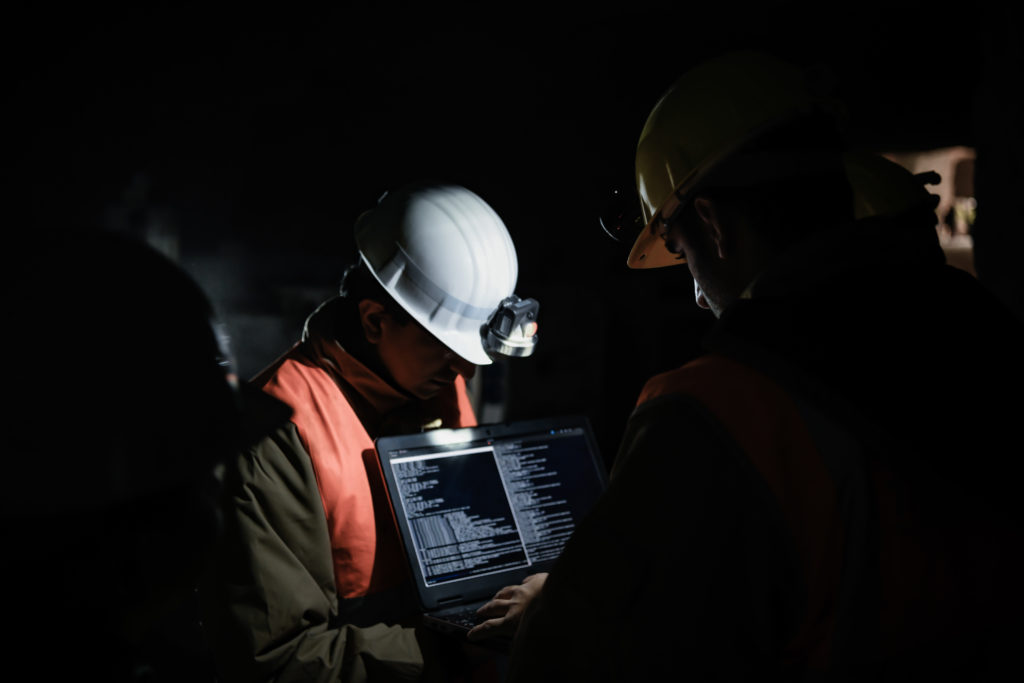 cost efficiency
Fuel: Optimized drive reduces fuel consumption
Maintenance: Less damage and wear reduces maintenance costs
Fast ramp-up due to straightforward implementation process and quick commissioning
Simple site change / modification
Quick and simple route modification by operator
Online machine monitoring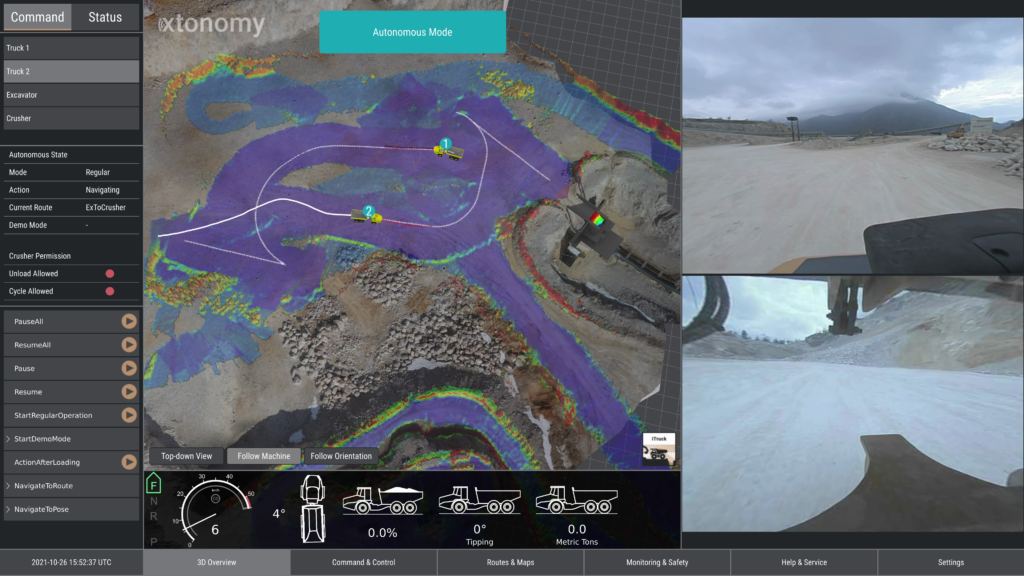 supervision screen
Our supervision dashboard provides detailed information on the state of the autonomous haulage system.
3D Mine Overview
Command & Control
Route & Map Editor
Monitoring & Safety
Help & Service
Settings
operational insights
Our supervision dashboard provides detailed operational insights for monitoring and saftey purposes.
Cycle Parameters
Productivity / Tons per hour
Machine parameters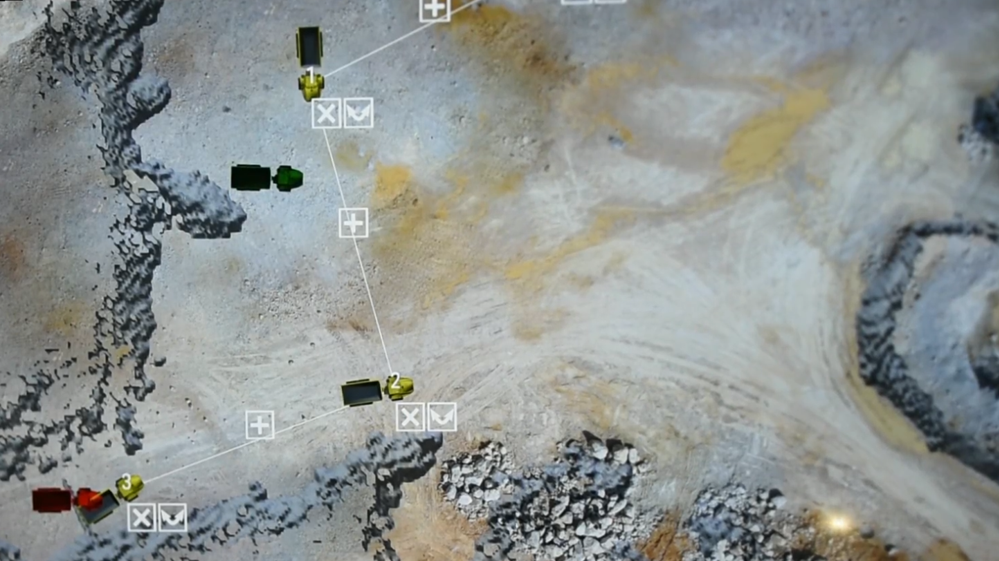 route & map editor
Our supervision dashboard provides a tool for route & map editing. You may optionally add waypoints that are mandatory positions on the autonomous route.
Waypoints enable deliberate routing for otherwise fully autonomous paths
Move waypoints with drag & drop
Load and save different paths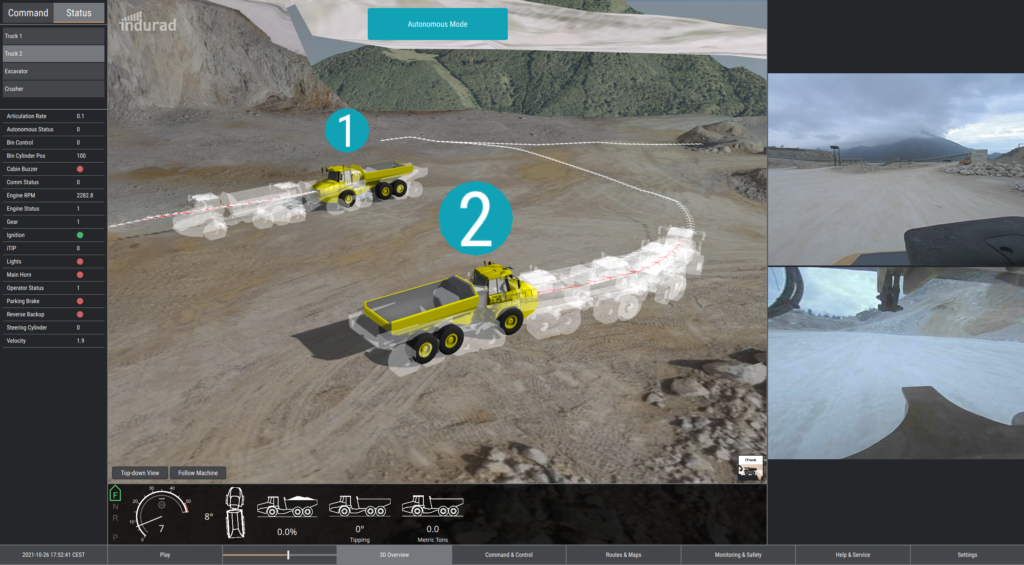 Multi-Truck Operation
Our Autonomy ecosystem includes a traffic management system for multi-truck operation.
The system optimizes dispatch and keeps operation safe even in an unstructured area without fixed routes.